Careers

Legal Careers
Landman Corsi Ballaine & Ford P.C. offers its associates the opportunity to gain hands-on litigation experience and exposure to the firm's diverse and sophisticated legal practice.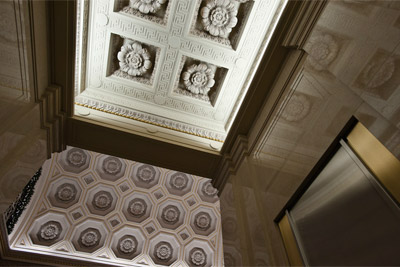 One of the firm's chief goals is to train young attorneys to become excellent lawyers by exposing them to the entire litigation process, often at an early stage. As soon as they are ready, and consistent with the clients' needs, our associates participate in all aspects of representing our clients. They take depositions, draft and argue motions, communicate with clients, make court appearances, and manage their own cases, all under the supervision of a member of the firm.
Firm associates are not assigned to a department, practice group or members. This affords associates the opportunity to be exposed to different legal practice areas and to learn from senior lawyers with diverse backgrounds and styles. Associates are also formally reviewed twice a year by at least two members, at which time they are given feedback and advice about their performance and career development.
The firm takes pride in its collegial work environment. The firm encourages associates to seek advice and guidance from firm members in all aspects of their work and encourages everyone -- attorneys and staff -- to function cooperatively, with a free flow of communication and assistance. The firm hosts social functions throughout the year to reinforce and strengthen this collegial, cooperative atmosphere among all members, associates and staff.
The firm seeks to recruit candidates who have superior academic credentials and a background, or demonstrable interest in civil litigation. Frequently, we hire attorneys who have completed a judicial clerkship.
We offer associates a competitive salary, discretionary bonus and a generous benefits package.
To learn more about a career at the firm, please contact:
---
Non-Legal Careers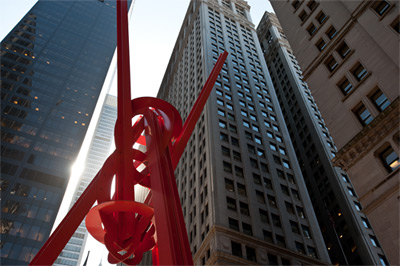 Recognizing that a dedicated, professional staff is vital to our efforts to achieve the best possible resolutions of our clients' legal disputes, we seek to hire talented individuals who take pride in their work. Landman Corsi Ballaine & Ford P.C. is committed to providing a challenging, collegial and dynamic working environment in which skilled individuals can excel and contribute to our clients' successes.
We offer a competitive salary and benefits package that potentially includes health insurance for our employees and their families (medical, dental, prescription and vision discount); long term disability and life insurance; paid short term disability; paid maternity leave; paid personal, sick and vacation time; participation in the Firm's 401(k) and profit sharing plans and Flexible Spending Accounts.
Landman Corsi Ballaine & Ford P.C. is an Equal Opportunity Employer.
To learn more about our employment opportunities, please send your resume to:
Landman Corsi Ballaine & Ford P.C.
Attn: Human Resources Department
120 Broadway
13th Floor
New York, NY 10271
LCBFHR@lcbf.com
© 2012 by Landman Corsi Ballaine & Ford P.C.