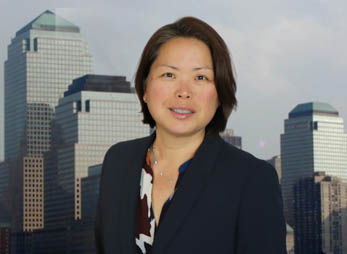 Clients know that when they contact Sophia, they will get superior legal representation and personal service.  Sophia is known for being hands-on and always putting the needs of the client first.
She handles a broad range of complex legal matters and focuses on representing employers in employment discrimination and wage disputes; accountants, lawyers, brokers, doctors, dentists, in professional liability disputes; and business entities in complex commercial litigations, including representing a major financial institution in one of the largest bankruptcies in U.S. history. Sophia has litigated matters in state and federal courts in New York and has also represented clients in FINRA, SEC, EEOC, and New York State Division of Human Rights proceedings.
Representative matters include the following:
defense verdict in professional malpractice case Bronx County
dismissal of RICO and negligence claims brought in the Southern District of New York against a professional
dismissal of trademark infringement and unfair competition claims brought in the Southern District of New York against a professional
dismissal of Title VII claims brought in the Eastern District of New York against a publicly owned company and obtained a favorable settlement for attorneys' fees and costs pursuant to a contractual indemnification provision
dismissal of Title VII and FLSA claims brought in the Southern District of New York against the owner of a housing complex located in Bronx, New York, and affirmed by the Second Circuit
Sophia recently published "Risk and Professional Referrals" with the AICPA.  The article discusses the risks of professional referrals and ways of limiting such risks.
Sophia is a member of the firm's Diversity Committee.
Representative Cases
Delphi Healthcare PLLC v. Petrella Phillips LLP, --- N.Y.S.3d ----, 158 A.D.3d 1329, 2018 WL 796308 (4th Dep't 2018) (affirming trial court's dismissal of plaintiffs' claim against accounting firm for indemnification and contribution for over $2 million paid by plaintiffs in an underlying wage and hour class action lawsuit, including any claims for attorney's fees associated with their defense of the class action)

Representation of Freddie Mac in In re Lehman Brothers Holding Inc. et al., resulting in $767 million recovery on claims involving complex derivative transactions, short term loan transactions, and mortgage seller/servicer related obligations
Practice Areas
Admissions
New Jersey, 2000
New York, 2001
U.S. District Court Southern District of New York
U.S. District Court Eastern District of New York
U.S. District Court District of New Jersey
U.S. Court of Appeals 2nd Circuit
U.S. Tax Court
Associations and Professional Activities
New York Bar Association
New York City Bar Association
Asian American Bar Association of New York
Korean American Lawyers Association of Greater New York
Education
J.D., Brooklyn Law School, Brooklyn, New York, 2000
Brooklyn Journal of International Law
Hon. Lloyd F. MacMahon Fellowship
B.A., Wellesley College, 1994
© 2012 by Landman Corsi Ballaine & Ford P.C.